Copper Condenser
Since this AC features a copper condenser it offers better heat transfer. It is also easy to maintain and more durable than aluminium condensers.
Enhanced Cooling Performance
This split AC comes with an evaporator with hydrophilic fins that feature hydrophobic properties. As a result, water and dust cannot accumulate on them. This not only improves the AC's cooling performance, but also makes it easy to clean.
Keeps the Air Clean
The Silver Ion filter of this AC, with its sterilizing ions, can kill more than 99% bacteria, preventing them from growing again. Its Active Carbon filter effectively eliminates odor and renders harmful chemical gases inactive.
Environment-friendly
This AC makes use of R-410A. This refrigerant is not only eco-friendly, but it also leads to better heat transfer and low pressure drop. Since only a small amount of this refrigerant is needed, the AC is lightweight and compact.
Rs.

19,900.00

Rs. 23,500.00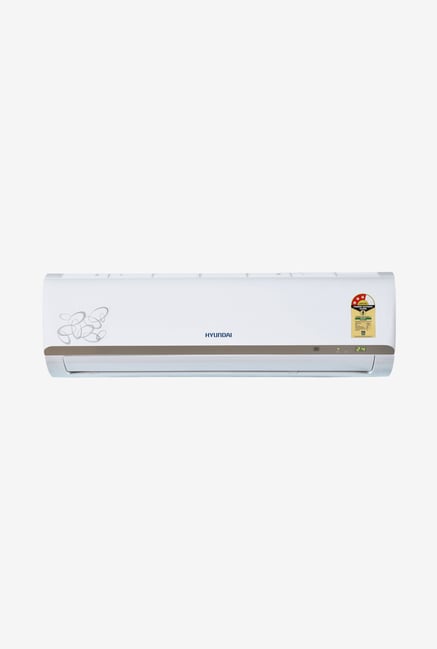 Rs.

22,499.10

Rs. 28,500.00
Rs. 19,900

Rs. 23,500
October 25, 2020 10:01 pm
Awesome
With the rising heat keeping our home cool is becoming a challenge with each passing year. Equip your home with this Hyundai 1 ton split AC and stay comfortable all summer long.
PROS
1 Ton : Great for small sized rooms (upto 90 sq ft)
3 Star : For energy savings upto 15% (compared to Non-Inverter 1 Star)
Auto Restart: No need to manually reset the settings post power-cut
Copper : Energy efficient, best in class cooling with easy maintenance.
Add your review